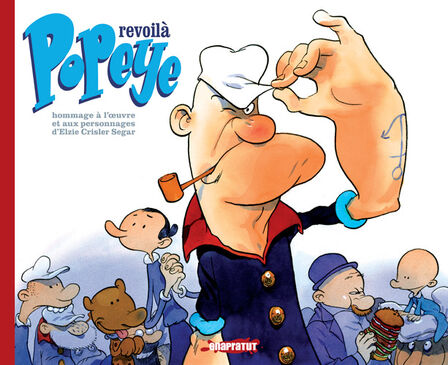 Revoilà Popeye
(Onapratut, 2012) is a tribute
Popeye
book published in France, taking advantage of the
sailor
character's public domain status overseas. It contains new and often unusual takes on the Popeye mythos in the form of short comics from more than thirty authors, mostly European, but including an otherwise-official Popeye writer and artist:
Roger Langridge
.
External links
Ad blocker interference detected!
Wikia is a free-to-use site that makes money from advertising. We have a modified experience for viewers using ad blockers

Wikia is not accessible if you've made further modifications. Remove the custom ad blocker rule(s) and the page will load as expected.