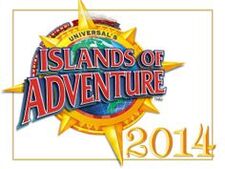 Universal's Islands of Adventure
is a theme park that opened May 28, 1999 in Orlando, Florida, United States as part of the expansion of Universal Studios Florida (the original park established in 1990) into the larger Universal Orlando Resort.
Islands of Adventure's theme is that of exploration, and consists of several connected small islands. These include the Marvel Super Hero Island, Toon Lagoon, Jurassic Park, The Lost Continent, Seuss Landing and The Wizarding World of Harry Potter.
Toon Lagoon in turn contains both Popeye and Bluto's Bilge-Rat Barges, and Me Ship, the Olive. A "Wimpy's" restaurant (not to be confused with the Wimpy Bar) is open at certain times of the year.
Ad blocker interference detected!
Wikia is a free-to-use site that makes money from advertising. We have a modified experience for viewers using ad blockers

Wikia is not accessible if you've made further modifications. Remove the custom ad blocker rule(s) and the page will load as expected.